Prism, Internationals Network's online journal
Internationals Network for Public Schools invites Internationals educators, students, and partners to submit writing that illuminates the innovative work and expertise in Internationals Network schools, to be published in our new, public online journal, Prism!
Published contributors will be compensated up to $500 for articles (150 – 2000 words) or
media (images, videos, art, etc) in the following categories:
CLASSROOM PRACTICES: Share with others something that has worked in your class or your school. How do we do it? What should we keep in mind? Articles in this category should focus on sharing the tools and resources and tips that have proven helpful in the work that we do. Sample article titles might be (and these are just examples!): "5 Strategies for Supporting Collaboration in the Heterogeneous Classroom," or "Tips for Integrating Language Objectives into Projects."
SUCCESS STORIES: Share a narrative of a recent success. Did you have a realization? Did you try something new? Did you struggle with something and overcome it? We want to hear about this journey, and others do as well. Some sample titles of articles that would fit into the category include: "What I Learned from My Students," or "How I Grew through Team Inquiry." These are just a few examples; the possibilities are wide open.
STUDENT VOICES:  Do you have a piece of student work (writing, art, video, etc.) that you can contextualize with your own introduction or reflection.  We're interested in providing teachers with opportunities to showcase select student work and explain what makes it so powerful.  Exemplary submissions in this category will focus on illuminating the story of how this student work came to be, why it is important, and how/why others could do something similar. For this category, the work being submitted is this contextualization, and we will link to and celebrate the student work
as well.
Submissions will be accepted between May 1, 2018 and June 15, 2018.  Submissions should be between 150 and 2,000 words. Please send only completed, previously unpublished work; feel free to include a cover letter explaining the context for your piece.
Submissions will be accepted between May 1, 2018 and June 15, 2018. Please submit here: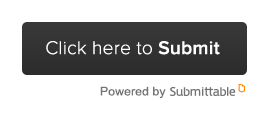 ---
---
Have any questions?